---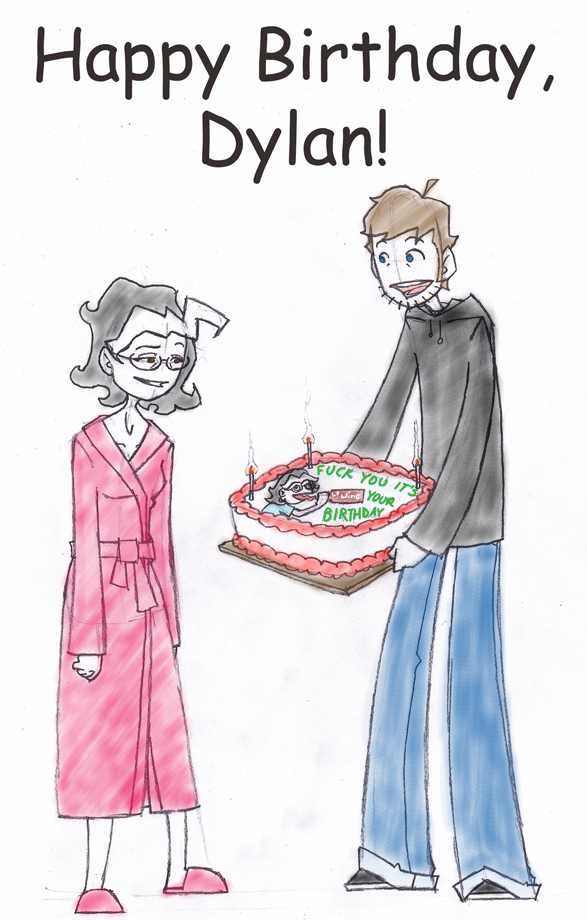 Sam woke up at 4AM for work after going to bed well past midnight. Dylan had to work until 7AM this morning. This entire situation is a friggin birthday miracle. Immediately following this, they ate the entire cake (cigarettes included) and went to sleep.
DELICIOUS FROSTY NICOTINE ZZZZZZZZZZZZZZZZZZZZZZZZZ.





All content is &copy 10er Bradley. Such is Life is hosted on Comic Genesis, a free web hosting and site automation service for webcomics.