---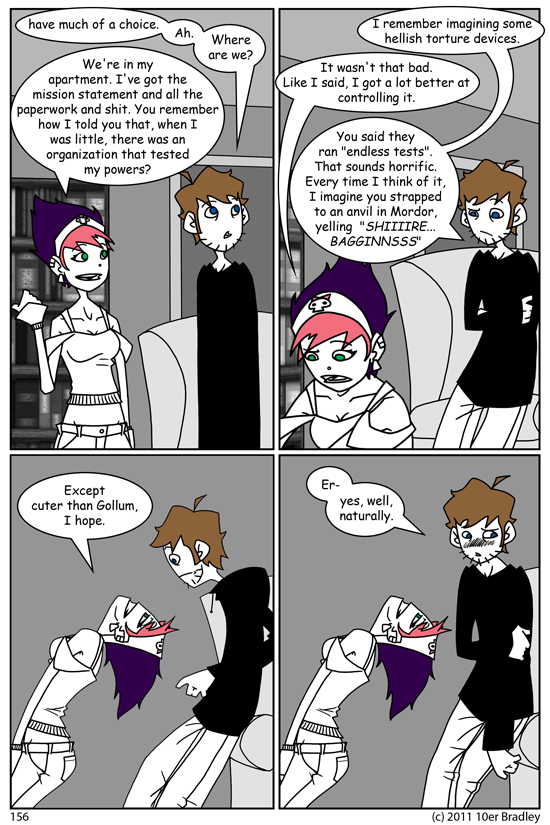 Real smoothe Sam.
Also, how is Hope doing that?
Also also, holy crap, a background! ...immediately disappearing after the scene is set. *pats self on shoulder* Par for the course.





All content is &copy 10er Bradley. Such is Life is hosted on Comic Genesis, a free web hosting and site automation service for webcomics.