---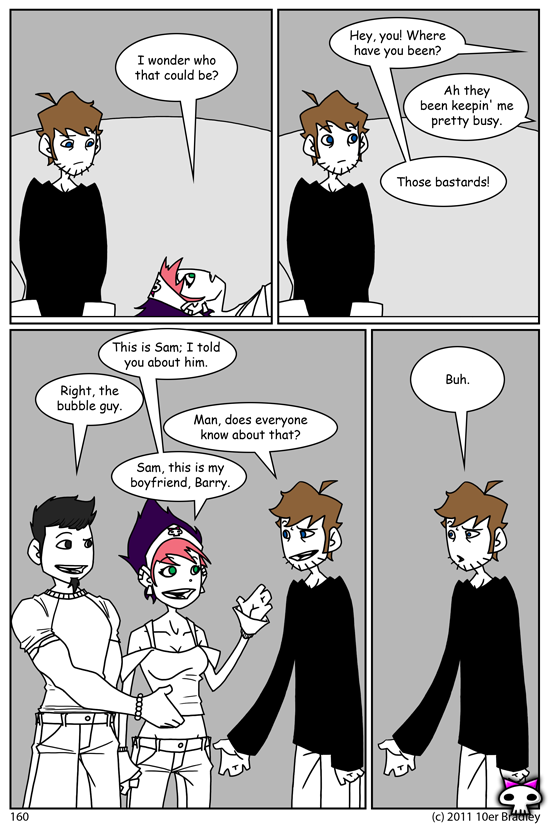 Golly, Sam can't seem to catch a break, can he?
PS A 2-week break starts Tuesday (12/27/11). There will be filler. Chapter 6 begins January 10, 2012.





All content is &copy 10er Bradley. Such is Life is hosted on Comic Genesis, a free web hosting and site automation service for webcomics.