---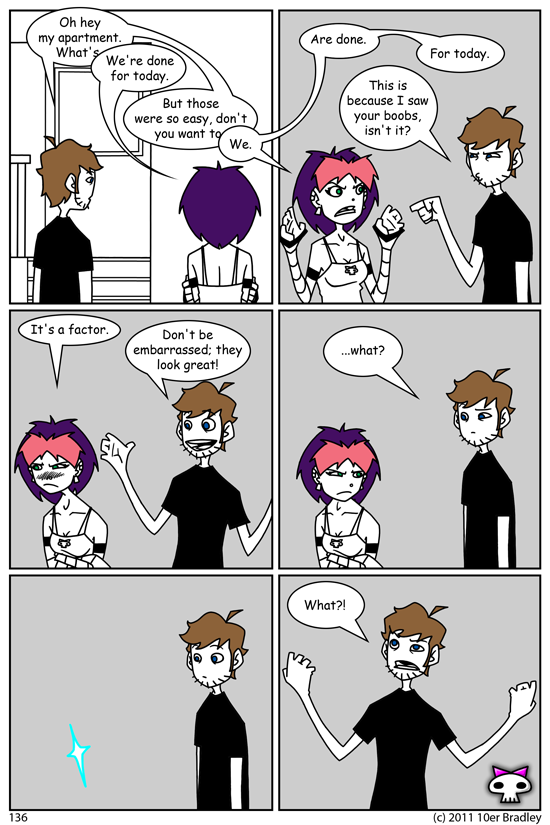 Have I mentioned Sam is a hit with the ladies?
In other news, Skullbow will now mark the end of each chapter, as he/she always has, every time, forever.
In other other news, this is the end of Chapter 4, and the beginning of a two-week break, in which filler comics will happen. Check Monday, Wednesday, and Friday for some really shitty comics if you want.
Chapter 5 begins September 20th, 2011.





All content is &copy 10er Bradley. Such is Life is hosted on Comic Genesis, a free web hosting and site automation service for webcomics.